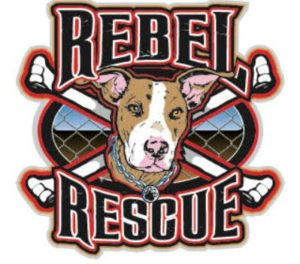 Go to 2018 Online Winners Contest to order tickets
Make a $20 donation to help rescue a dog and receive a ticket to the 2018 Online Winners contest by email. Contest is February 14th, 2019 or immediately, when all contestant spots are filled. Only 1,500 contestants are allowed to participate. Any change in date will be posted on our event calendar.
PRIZES:
1. Browning A-Bolt III 270c. w/Synthetic Stock, 22"bbl, & 4-12×40 Nikon Scope
2. Mossberg Model 930 Sporting w/Ported 12GA Barrel
3. Armalite Eagle AR-15, 5.56/223cc. Rifle
4. Springfield 1911 Officer 45 ACP w/Adjustable Sight, Extra Clip & Case
5. Weatherby Vanguard Select 308c. Rifle w/24"bbl
6. Smith & Wesson Model 686 Stainless Revolver 357 Magnum w/4"bbl
7. Howa Model 1500 Rifle 223c. w/Synthetic Stock
8. Kimber Micro 9 Stainless 9mm Semi-Auto Pistol
9. Savage Model 25 Rifle 22 Hornet w/Synthetic Stock
10. CZ Model 550 30-06c. Carbine w/Set Trigger & Synthetic Stock
11. Walther PPQ M2 40c. Semi-Auto Pistol w/Extra Clip & Case
12. Browning T-Bolt 22 Magnum Rifle w/Custom Wood Stock, 22"bbl & Blued
13. Sig Sauer Model P229, 9mm w/Night Sight, Extra Clip & Case
14. Henry Philmont 22 LR w/Lever Action Rifle, Blued w/Wood Stock
15. Mossberg Shockwave 12GA Shotgun Cerakote FDE
16. Kimber K6S Stainless 357 Magnum Revolver Laminated Stock
17. Savage Model 25, 222c. w/Thumb Hole & Laminated Stock
18. Weatherby Element Deluxe 12GA Shotgun w/3-Chokes & 28"bbl
19. Browning Maxus 12GA Shotgun w/Max-5 Camo, 3 1'2" Chamber & 28"bbl
20. Sig Sauer Model 238 Scorpion Semi-Auto Cal. 380 ACP w/Night Sight
Winners must pass all required FFR's and must comply with all Federal, State, and Local Laws. Winners must be 21 years of age to pick-up handguns and 18 years of age for all other guns.
Contact Annette Franke at 361.648.0710 if needed.
Guns are located at Victoria All Sports Center, 1902 Houston Hwy, Victoria, TX 77901; 361.575.0655.
No trades or refunds.